Tuesday, September 22, 2009
Whew what a long weekend. Remember how I mentioned a week or so back that I wasn't feeling so hot? Well, it caught up with me. I thought I kicked it but on all Thursday night I couldn't sleep, I ended up rolled into a fetal position - my stomach hurt so much. All I could do was just pathetically lay in the bathroom with the dry heaves. The cause was apparently "bacteria", which I think could probably have come from... oh, I don't know, gallons of bubble tea, curried fish balls, and other street treats. The answer is pro-biotics, natural yogurt, etc. So I guess all in all it's my own damn fault for being an indiscriminate eater.

So my weekend was literally all about staying in, eating liters of yogurt and sleeping. On Sunday I went up to my parents' house and we had a BBQ, I wasn't really up to taking any photos. I didn't start doing anything much until today, when I bought Dead and Gone at Elements mall. I'm already dreading what's going to happen when I finish this book... What will I read? What will I watch? I need a new series, something with 20 books all of about 1,000 pages - that would be the only thing that curbs my reading appetite. It has to be fantasy or science fiction, and I don't like first-person narratives.

I will never find something to occupy me. Shit.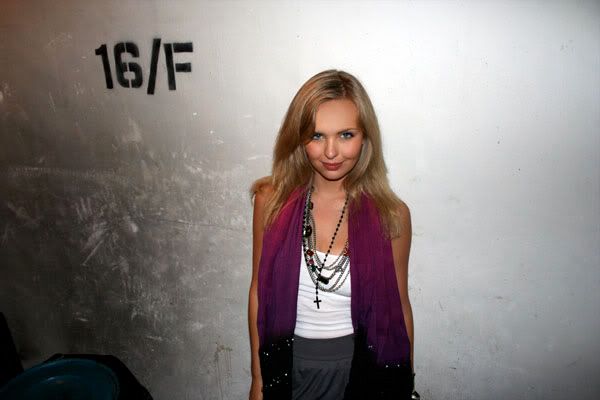 Wearing ribbed tank from Cotton On, silver & jewels necklace from H&M, black rosary from Mong Kok, ombre scarf from Ladies Market, skirt from Xhilaration (Target), pumps from Guess