Thursday, August 27, 2009
Wearing black ruffle top from Zara / White crucifix from Argyle Center @ Mong Kok / Blue stretchy skirt from H&M / Chunky platform wedges from Zara
Nothing much has been going on this week, it's been so ridiculously hot that going outside is like walking into an oven. Both of the air conditioners in my flat are broken! One is dripping (that's a $10,000HKD fine) and the other sounds like a rocket ship is about to take off in my bedroom. I decided I would try life without an air conditioner for a day to save money on my electricity bill, I thought I was going to die. A cold shower later I gave up and turned it back. I'm really sorry environment, I know my CFCs are killing you... but it's you or me.
I just got side tracked as I was sent to AOL's Celebrity
Snap Judgment
link. Just your usual online hot or not voting slide show - but WHOAAAA. I forget that sometimes celebrities
don't
pull off the looks they're trying out. It feels good to know that they're like us in a lot of ways, they may have an entire team to make them look good but they still have bad days.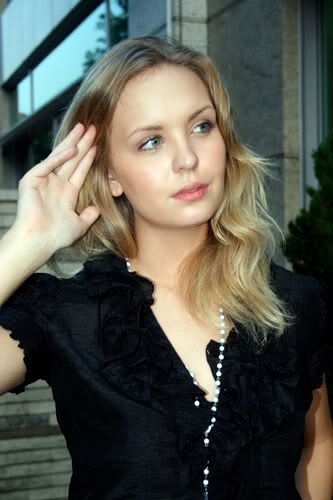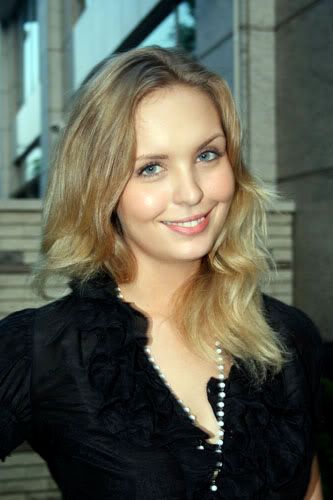 I also wanted to point out my makeup. I think anyone who has trouble finding the right makeup should give
Bare Minerals
a shot. I started using their line in December because nothing was giving me an even look, everything would wear off in different places, or looked cakey - this stuff has been so great, even through the summer. I have tried just about everything, cheap, expensive, and I have never used such a great series. Their foundation combined with the setting Mineral Veil will keep your makeup on through the 100% humidity!
Bare Minerals is only available from Sephora in Hong Kong:
Sephora Hong Kong
Hollywood Plaza
Sai Yeung Choi Street South
Mongkok, Kowloon

T: (852) 27718061

Monday - Sunday: 11:00 am - 00:00 am